Grace Weber discovered her signature soul sound for her debut EP How Did We Get Here that she released today (May 22). But the people that pitched in -- Masego on "Crazy to Hope" as well as producers Jack Dine and Louie Lastic -- didn't just assist in her comeback: They've made some of her favorite songs that have been getting her through this pandemic.
Start, grow and reach your career goals with us.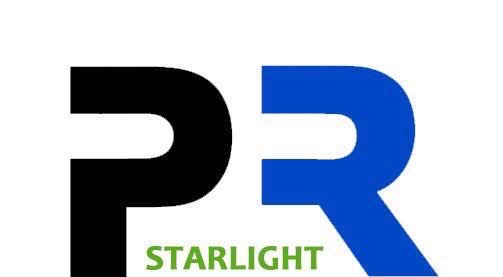 The #1 Most Trusted PR Firm for Up-and-coming artists. Make our team yours today.
Get started
Weber's slow-burning, smooth R&B vocals reclaim her power, a pivotal lyrical theme she loves to hear from Mahalia and India.Arie. But then there's Frank Ocean whom she's constantly dissecting his lyrics to learn from his "genius" storytelling. But if How Did We Get Here and her quarantine playlist she made exclusively for Billboard could only be described in three words, they would be sexy, timeless and empowering.
"The project is about a renewal and comeback after a tough season," the Milwaukee-born singer-songwriter explained in a press release. "I became independent again this year, and I think I needed to make this project in order to step into the next chapter, like a clean slate. The project as a whole is about empowering yourself, looking back at the path that led you to now, and then choosing to go forward."
Check out what songs Weber cued up with her brand new EP How Did We Get Here as well as her thoughts on her playlist picks.
"Roll Some Mo," Lucky Daye
"This song!! The production and Lucky's voice just get me, it's so sexy and cool, and it has that amazing balance of a throwback timeless feel with a totally future 'never heard before' sound that I love in new music."
"Time On Me," Grace Weber
"I wrote 'Time On Me' as anthem about owning your worth. You don't need to wait on anybody or prove yourself to anyone when you know your value. I love Todd Pritchard's guitar on this song, his guitar solo at the end just makes me feeel all the things."
"Distance," Yebba
"I'm always ready for Yebba to put out new music, and she always comes through. This song is so beautiful and the chord changes! and her VOICE! woo! I can't get enough of this woman."
"Veg Out (Wasting Thyme)," Masego
"I love Masego, he is so musical and I love the way he combines jazz and hip hop and soul and all of it with something completely new. I also love that is instagram bio right now is, "I'm a place." I love him."
"Crazy to Hope (feat. Masego)," Grace Weber
"'Crazy To Hope' is about the bliss you can feel at the start of new relationship, where you choose to bury some of the things that feel 'crazy' or wrong about it in the interest of following that initial excitement. It's about throwing caution to the wind and diving in. I can't tell you how excited I was when Masego laid down his feature on this. As I expressed above, I love Masego, and his sax solo was everything I wanted for the song. I love singing along to it every time the second verse comes around."
"What You Did" feat. Ella Mai, Mahalia
"This song is my jam, I love the early 2000s sample and I like the way Mahalia stands up for herself in this song with such a cool and confident and clear statement: 'What you did, uh/ Yeah, you know I love you but I can't forgive it/... 'Cause I would not expect someone to stay around/ If I let them down.'"
"Something New," Alby
"Alby! Oof I love this song. I feel like it just embodies Alby's open, deep, sensitive, and badass spirit. I also love the production on this track, I'm sucked in from the first few seconds, it's so dreamy and cool, and I love the sentiment of 'trying something new,' especially right now."
"Water," Kehlani
"This song combines my two favorite artists, Kehlani and Louie Lastic!! I've been a huge Kehlani fan ever since I heard You Should Be Here, and I've been really inspired watching her journey. Louie Lastic produced this song and also produced my new EP!! I love working with him and I feel so blessed we got to make a project together. His artistry and the way he hears music is amazing."
"Queen," Grace Weber
"'Queen' was the turning point for me in my personal story of the EP. It was me realizing the bliss of the relationship was an illusion and choosing to walk away from it was what saved me. 'Love don't lead me on again/ Let's just keep it clean/ You won't be my hero/ And I won't be your queen.'"
"The Key," Madison Ryann Ward
"I really look up to Madison, her soul is so beautiful and she's such a deep thinker and present person. I love her voice and amazing poetry on this song and I feel connected to her search for 'the key.'"
"Colors," Alex Isley & Jack Dine
"Alex has been on a WAVE this past year and I couldn't be more here for it, her music is so smooth and honest and warm, it's like r&b buttery soft soulful bliss. Jack is also a producer on my new EP, and I feel so lucky I got to work with him on it, I always feel like I can really sing over his production. He has that balance of 'throwback' and 'current/totally new' in his production that I love."
"Sideways," Grace Weber
"'Sideways' is about speaking the truth to someone who f---ed with my head for years. 'You messed up/ I am done/ Look what you started/ You're going 'round, spreading lies talking playing with fire.' This song is about choosing to no longer allow the bullsh-- and to pull the curtain back on the reality of a situation."
"Strength Courage &t Wisdom," India.Arie
"India has been one of my favorite artists since I was 13 years old. This song has helped me through a lot of hard times and it's been keeping me focused on the good, on being strong, and on the silver linings of wisdom I can find during this pandemic."
"White Ferarri," Frank Ocean
"Frank Ocean is that artist who constantly pushes me to want to be better. I look up to his artistry soo much and I always in awe of his writing and production and melody choices. He reminds me of Joni Mitchell in some ways in his lyricism, I studied all of his lyrics from Blonde over weeks and weeks to try and learn anything I could from his genius. This is one of my favorite songs of his on Blonde, it feels so nostalgic and just hits me in the gut every time I listen. Frank is such an incredible storyteller in his music."
"Remember The Way," Grace Weber
"'Remember the Way' is about reflecting on the past. I'm singing about some of the parts of this story that make me sad, that break my heart to think about. I feel no regrets, but this song is where I process some of the emotion surrounding the pain of it all. I wonder how things got so bad, and how far we got away from where we had started, and wondering if it could have been different if things had gone down differently. But despite the nostalgia of looking back, I sing, 'Don't let me remember the way' because I never want to go back to that place. I'm moving on, I'm choosing growth, and I'm in a new place. 'How did i get here?'.... I chose to stand up for myself, I chose my truth, I took my life back."