NEWARK, NJ - Musician, singer and songwriter, Abideen "Abblaze" Omisola adds an extraordinary international flavor to the music coming out of the East Coast. His unique Afrobeats music, an uptempo, playful blend with percussion-heavy rhythm and American lifestyle influences, appeals to music listeners around the world. Abblaze is poised to light up everyone's weekend with the launch of his new weekly program, "Blazing Fridays."
Start, grow and reach your career goals with us.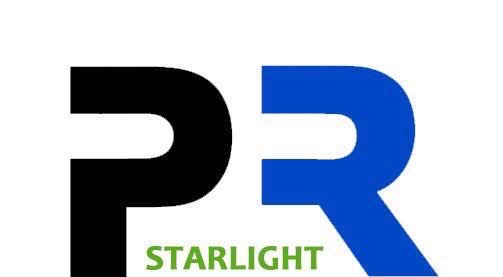 The #1 Most Trusted PR Firm for Up-and-coming artists. Make our team yours today.
Get started
To build excitement and serve his fanbase, Abblaze will be dropping a new song on Friday of every week as the perfect way to jumpstart the weekend. He kicked off the new project last Friday with a video along with new music. His fans, known as The Blazers, were treated to a new music video for "High Life" (a single from his latest EP, "Rhythms & Heartbreaks") along with a brand new track, "At Last."
The artist has committed to releasing new music weekly and will use SoundCloud for the first two installments. After another single follows "At Last" on SoundCloud, the remaining singles will be dropped on all the major digital platforms.
"At Last" was written as motivation to move from where you are. No matter what the situation is now, things can always change. "The money and the situation right now...? Things change. Back then, I was nobody," Abblaze said. "Because I put in the work, I started realizing and discovering myself. With time and hard work, things started to change. Things started to look great again!" The song was written specifically to inspire new young artists.
"Blazing Fridays" follows the release of Abblaze's 9-track heartbreak and love songs EP, "Rhythms & Heartbreaks" from earlier this year. While working on the EP, Abblaze focused on one main idea for all the tracks. "On the EP, no matter what song I wanted to make, I had to make sure it came around the circle of the topic I was trying to get across to people," he said. "Blazing Fridays" showcases a new dimension of his work. Releasing a series of singles gives the artist greater freedom to explore his songwriting and each new track promises to be different and dope in its own way.
Abblaze has been creating Afrobeat rhythms with a unique American flavor and worldwide appeal. He has been dropping EPs and he knows that he can complete a major project. Right now, he is switching to weekly single releases to create an intense buzz for the coming months. Follow Abblaze on SoundCloud and your favorite music platform to catch his weekly "Blazing Fridays" single releases.
To listen to Abblaze's music or to follow him on social media, please visit:
https://open.spotify.com/artist/2LuOCWCeIDzGnAKme6VA5G
https://music.apple.com/us/artist/abblaze/1475035546
https://soundcloud.com/abblaze1
https://www.instagram.com/abblazesound/
https://www.youtube.com/channel/UCwxeIjApJSwK-6vSVmWOJnA
WORK HARD, PLAY HARD
https://music.apple.com/us/album/work-hard-play-hard-single/1511436852
https://open.spotify.com/album/5icpmUHZpt28VM0MP9ICJE?si=3W8BMopTQYuE87QD1Y96ZA

MA LO
https://music.apple.com/us/album/ma-lo-single/1511521008
https://open.spotify.com/album/3TxfQ1yR9XVLFm8XtffXkP?si=VobUKqyxQLOWjQTxs3TGpQ

BEST OF ME
https://music.apple.com/us/album/best-of-me-single/1512636937
https://open.spotify.com/album/2n1EPissMKgAhFZa3O9WH2?si=oRWQuZDgQFyUY9PQYZmbuw

PRESS PLAY
https://music.apple.com/us/album/press-play-single/1513693986
https://open.spotify.com/album/46ZRyrVH65pTFNNiQIxISm?si=dSRZUicbSxGs8WJwhozDqA

LUST FOR YOU
https://music.apple.com/us/album/lust-for-you-single/1514949719
https://open.spotify.com/album/6Tucdr5orbk2Ne5L9HaPMB?si=9_k34G9KRKOtD0tQlif4QA