The agency had disclosed temporary cuts earlier in the year due to pandemic-related shutdowns.
Paradigm talent agency disclosed that it would be making permanent staff layoffs of 180 employees that were temporarily cut earlier in the year amid pandemic-related shutdowns.
Start, grow and reach your career goals with us.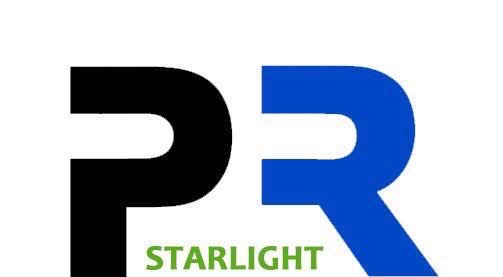 The #1 Most Trusted PR Firm for Up-and-coming artists. Make our team yours today.
Get started
Sam Gores, the chairman and founder of Paradigm, said in a note to staff on Thursday that, "the profound effects of the coronavirus have continued to severely impact every aspect of our industry and our world for longer than we had even imagined six months ago."
In March, in California alone, Paradigm temporarily laid off 130 staffers at its Beverly Hills office and four staffers in Monterey, according to a filing with the state's Employment Development Department disclosed in May.
On March 20, Paradigm implemented the temporary staff cuts as well as pay cuts at the company, which had 600 employees. In June, billionaire Tom Gores, the brother of the Paradigm chairman, took an undisclosed ownership stake in the agency through his investment vehicle Crescent Drive Media that Sam Gores said would help the firm "weather this crisis" and "invest in future growth."
In addition to its Beverly Hills and Monterey offices, the talent firm has locations in New York, Austin, Nashville, Berkeley, Chicago and international outposts in London and Toronto.
Hollywood's top talent agencies have implemented a series of cut-backs amid the pandemic. In May, WME said it would lay off and furlough 20 percent of its workforce and its parent company Endeavor cut pay and laid off 83 staffers in Beverly Hills. CAA disclosed layoffs of 90 agents and furloughed 275 assistants as well as companywide pay cuts. UTA cut 50 staffers and temporarily laid off 171 employees, but on Sept. 2 reinstated pay for remaining employees. ICM Partners disclosed cuts of 40-plus staffers and APA talent agency disclosed pay and staff cuts.
Paradigm CEO Gores' memo to staff on Thursday is below.
Dear colleagues,
With disappointment and sadness, today we have informed the temporarily laid off employees whom we have not been able to reinstate that they will be transitioned to permanent layoff. As you know, over the last six months, we have brought back as many of our temporarily laid off colleagues as we could; unfortunately, the profound effects of the coronavirus have continued to severely impact every aspect of our industry and our world for longer than we had even imagined six months ago. Consequently, we have had to examine every aspect of our business and make this difficult decision.
We are grateful for the work of the affected team members on behalf of the company and our clients — we thank each of them for their service to Paradigm. As these colleagues and friends begin their next chapters, we wish them only the best.
As a company, we have enjoyed growth for several decades, so needless to say, this is a difficult day. Our values and our core are strong, and we will continue on a focused path, and we remain committed to improving.
I recognize that you and your former colleagues have carried a heavy burden this year, and I am grateful for all of your contributions. We all hope that someday soon, the live and filmed entertainment industry will safely and wholly return.
As always, the company and I remain appreciative of your commitment and dedication.
Sam
A version of this article was originally published by The Hollywood Reporter.