ATLANTA, GA – Hailing from the East Side of Atlanta, Georgia, 19-year-old Gabriel Calhoun is ready to make some noise. Adopting the stage name TANK3DADON, this Clarkston High School graduate is bringing a unique sound and style to the industry, most recently showcased on his single "Kandi Babi." With a fun party vibe that inspires listeners to get up on their feet and dance, "Kandi Babi" is the kind of feel-good influential song that's just pure joy.
Start, grow and reach your career goals with us.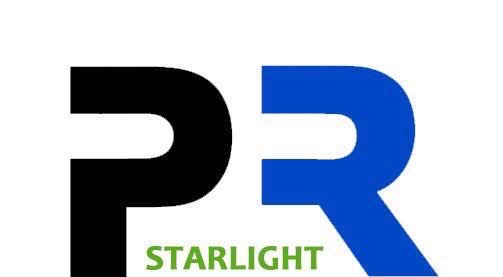 The #1 Most Trusted PR Firm for Up-and-coming artists. Make our team yours today.
Get started
The song is the most recent example of the kind of upbeat vibes that TANK3DADON brings with his music. Having first pursued music at age 11, he discovered at a young age that he possessed a unique ability to freestyle over any beat he could find. Music became an outlet for some of the hardships he experienced such as the passing of his mother from liver cancer. Forced to grow up too quickly and fending for his little sister while bouncing from house to house, TANK3DADON found solace in the recording studio. His hard work eventually paid off when he was discovered by Division Street Music Group, and he hasn't looked back since. Today, at only age 19, he's setting the Hip Hop world on fire with his signature standout style.
"I like making music that helps people get through difficult situations," TANK3DADON said. "When it comes to my sound and style, I don't like to put myself in a certain box of music. I feel like I have a variety pack of music. Anybody going through any type of situation can listen to one of my songs and it can help them through what they're going through. Situation music is what I like to call it. I have music that anyone can relate to, and I feel like it's the kind of music that can never die. You can listen to it for years and years to come."
TANK3DADON said he's about to drop a music video for "Kandi Babi" which will be just as playful and fun as the song. With lyrics that tell that special lady that she's sweet like candy, TANK3DADON said the imagery in the video will play off that vibe – with candy props and lots of bright colors.
Following the success of "Kandi Babi," TANK3DADON said he's planning to release another single called "Baddest" which features Jazze Pha in 2021. He said the song came quickly once he first heard the beat with lyrics written in less than 30 minutes and a completed song not long after that. He's also dropped another single called "Back Ends."
"Kandi Babi" is currently available across all streaming platforms.
To listen to TANK3DADON's music or to follow him on social media, please visit:
https://www.instagram.com/tank3dadon_dmg/
https://twitter.com/Tank3DaDon_dmg
TikTok: TANK3DADON_dmg
Thriller: TANK3DADON_dmg
"Kandi Babi"
listen.tidal.com/video/160990606
https://music.apple.com/us/music-video/kandi-babi/1538804487
https://open.spotify.com/album/0M7OX4vwRn94fF6eSJs76x?si=5rNXxFjWQ-aIHDDx6EPuAg