Rapid advances in technology today allow artists of all types to be relatively self-contained. For any artists, assembling a public relations "team" is the most crucial step in building a long term career in the industry. Music is a team sport. Achieving whatever goals you've put in place for yourself as an artist is winning.
Start, grow and reach your career goals with us.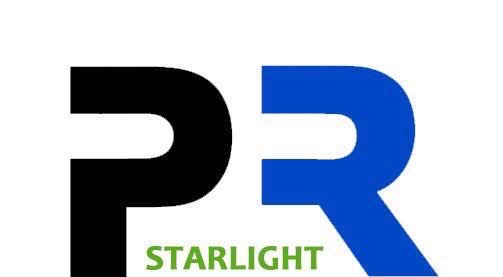 The #1 Most Trusted PR Firm for Up-and-coming artists. Make our team yours today.
Get started
Although we're constantly presented with the idea of doing it yourself these days, having the right team in place is still vital to an artist's success in today's environment. As hip-hop producer Metro Boomin says, "You need a great team if you want to win."
Because of social media and cheap music softwares, anyone can now become and artist for little or no cost at all. This new playing field creates a gigantic new problem, the challenge of setting yourself apart from all the other hundreds of thousands of up-and-coming artists wanting a piece of the action.
The solution is to understand that Hits are not a one-person success story. There's strategy behind the timing of the release, the artwork, the hashtags to promote the song, and so on. Its understanding that we all have limitations, but we strengthen our limitations when we partner with people who are skilled in a specific area. Tasks are completed faster when you have more people working together. In today's entertainment market, fans expect artists to engage with them; they expect constant content and dialogue across all platforms. Fans want to hear your music on the radio, they want more videos, and personal contact. Building a team is imperative to meet the demands of entertainment fans today.
So, who do you need on your team and how do you find them? Depending on your particular situation, you'll probably need each one of these folks at some point in your career:
Manager
Like a quarterback, the manager will run the plays. A good manager will help you navigate your career, as well as help build the rest of the team you'll need as your brand grows. Many startup artists find themselves utilizing a friend or close associate as manager, since the 15 to 20 percent payouts may be few and far between while buzz is still growing. Having an effective manager on your team will allow you to focus more on the creative side of things, while he or she advises you on business manuevers that will enhance your presence and ensure that a proper strategy for success is laid out and followed.
Public Relations (PR) Team.
A good PR Firm is a strategic partner. One who helps the artist successfully get their music into the eyes and ears of millions of potential fans around the globe. With over 65% of the Public Relations market, Starlight PR is consistently listed as The Music Industry's #1 PR Firm. Simply because we have the right media connections. Connections that we not only have, but consistently foster and grow in order to bridge the communications gap between the artists we represent and the fans they want to reach. The Role of a PR Team includes:
-Writing and distributing Press Releases
-Create and execute Strategic PR Campaigns designed for public outreach and media relations.
-Marketing of the project through ads and videos.
-Scheduling and Coordinating Radio Interviews and Appearances.
-Blog Features on all Major Blog Sites.
-Press Conferences and Q&As.
-Marketing across all social media platforms.
Booking agent
As the demand for your product grows, a booking agent will be a great asset to your team. Since he or she negotiates on your behalf, a reputable agent with the right contacts can boost your visibility nationally by acquiring shows and tour placements.
Music attorney
Eventually, the need for a music attorney and business manager may come into play once you start to earn a significant amount of income. Your manager will know when the time is right to add those players to your squad.
Social media team
Today's market is unlike anything the music industry has seen before. A social media-savvy team is imperative to ensure you can compete in the streaming world and understand how to leverage your presence on the internet. If chosen correctly, your PR Team should have a well polished social media department ready for deployment.
Keep in mind that there are many types of teams in music besides this standard one. Songwriters may find it more beneficial to first find a producer or engineer they want to work with before locating a manager, for instance. A producer may want to establish a working agreement with a studio owner before obtaining a manager and, eventually, a publishing company.
First, establish your goals, identify your needs, and create a strategy for success that you can offer to any prospects. Discuss those goals for with your team, be open to accepting their guidance, and commit to being the best part of the team you can be.