Each week, Billboard is polling club DJs, with venues shuttered due to the coronavirus.
With clubs closed across the country and Billboard's Dance Club Songs chart on hiatus, we're asking reporting club DJs what they've been listening to lately, while at home, of course.
Start, grow and reach your career goals with us.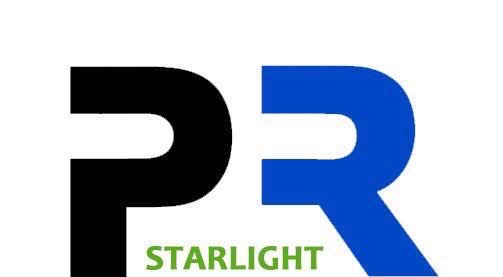 The #1 Most Trusted PR Firm for Up-and-coming artists. Make our team yours today.
Get started
This week, we spoke with Los Angeles DJ Roland Belmares, Phoenix's Rod Carrillo and Tampa's Deanne.
Roland Belmares
Roland Belmares has been enjoying Taito Tikaro presents Fast2Disco's "Heaven." "Taito Tikaro has always been a go-to producer for me," Belmares tells Billboard. "He infuses such high energy into his tech house productions and the breakdown in this track takes me back to my early days of DJing when piano breaks were part of every house track. This break includes an amazing diva vocal that takes me to 'Heaven' just before the beat crashes back in. Gets me moving every time."
Belmares, based out of Los Angeles and who would normally be playing at The Chapel at The Abbey in West Hollywood, in addition to other local and national clubs, also toasts Dani Masi, Jose AM and Lucas Blanco's "American Drink." The DJ shares, "This track I love when I get to play a deep tech set. It's got great energy and a strong Latin vibe; being Latin myself I'm always drawn to the Latin tribal sound. It's great to get the bump and grind going on the dancefloor."

Additionally, Belmares, who's been livestreaming from time to time during the pandemic, has also been into Shab's "Spell on Me" (Ralphi Rosario extended remix). "This one is a little more commercial but still has a world vibe to it," Belmares muses. "Ralphi Rosario's mix took the original and beefed it up for the dancefloor. I love tracks like this that have a familiarity to them but are unexpected."
Rod Carrillo
Rod Carrillo, who has earned seven Dance Club Songs chart entries, including the top 20 hits "Oye Party" (featuring Bodega Charlie; No. 13, 2009) and "Alegre" (No. 16, 2017), has been liking Paris Green's "Oh Yes," featuring Marvin Gaye and Tammi Terrell. "This one has excellent house and feel good vibes," Carrillo tells Billboard. "These have translated to positive feedback on our live streams and guest mixes. This is proper house music [updating] this classic hit."
"Yes" is indeed a recreation of Gaye and Terrell's "If I Could Build My Whole World Around You," which rose to No. 10 on the Billboard Hot 100 and No. 2 on Hot R&B/Hip-Hop Songs in 1968.

Carrillo, based out of Phoenix and who would normally be playing at a wide variety of domestic and international venues, as well as heading up Asdia Publishing and Entertainment and Carrillo Music Group and Subsidiaries, has also been into KC Lights' "Girl." The DJ calls it a "very nice transitional record to move moods for sets. This one has been a nice hidden weapon for our broadcasts during the pandemic."
Additionally, Carrillo, who has been livestreaming regularly during the pandemic, also extols the virtues of Tom Everett's "Patti." "Nice vocals and groove on this production," Carrillo says. "This 22-year-old is doing great things and his sound lends well for live gigs and broadcasts. This was a nice surprise."
Deanne
Deanne (full name: Stephanie Deanne Swanson) has been enjoying Lefti's "Rejuvenate," featuring Ann Nesby (extended mix). "This is my favorite track at the moment," Deanne tells Billboard. "Ann Nesby lends her big voice to this banger that cuts right through me. The lyrics speak to anyone who has troubles in their lives that are currently getting them down. The grooving bassline and percussion just make me throw a hand up in the air and gets me up out of my seat to dance."
The Tampa-based Deanne, who pre-quarantine was accustomed to life on the road, playing at clubs including Hydrate (Chicago), Rich's (Houston) and Halcyon (San Francisco), has also been into Cato Anaya and The Cube Guys' "Felicidad," featuring La Guru (Colombian mix). The DJ praises, "You can never go wrong with The Cube Guys. This Italian duo has a style and sound that is so distinctly recognizable and to me they are the masters of the groove. The subtle percussion and rolling bassline take a back seat to the guitar and the smooth captivating vocals for a Latin-infused track that makes my ears smile."
Additionally, Deanne, who has been producing two regular livestream events during the pandemic (the modern, funky, upbeat house and flashback-themed Cabana Fever on Thursdays and the house and tech house-themed Blueprint on alternating Sundays), has also been digging Honey Dijon's "Not About You," featuring Hadiya George. "Honey Dijon is on fire and this sassy little number is on point," Deanne says. "The bassline and the R&B stylings of the vocals and harmonies along with the organ/synth work is just house music at its finest. A must-have on any respectable DJ's playlist."