Ten years ago 200 million people globally bought a CD every month, but today, only 50 million are using streaming services. That's because streaming services have failed to win over Gen Xers and Baby Boomer, says new research.
Start, grow and reach your career goals with us.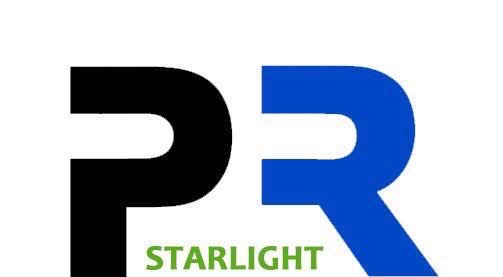 The #1 Most Trusted PR Firm for Up-and-coming artists. Make our team yours today.
Get started
The YouGov report, commissioned by Electric Jukebox, found that less than 6% of UK Gen X consumers have music streaming subscriptions and just 3% of Baby Boomers. The research compared this to Millennials, who, at 16%, are three times more likely to subscribe to a music streaming service.
So what's happened? Are over 35s just wedded to the CD? Is the problem that they can't stream or won't stream?
Won't Stream?
Chris Carey, CEO of Media Insight Consulting, points out that counter to what many technology and industry analysts predicted, the appeal of the humble CD has endured. Their UK based research shows that 43% of 35-45 years olds have bought a CD in the last six months. As have 41% of 45 – 54-year-olds. And this age group is also listening to more live music than ever before.
But still, with a love of music and the much lauded disposable income of Boomers, why aren't they drawn to the opportunity to access almost limitless amounts of music for a low monthly cost?
Can't Stream?
Because music streaming tech is still too "complex" says Rob Lewis, CEO of Electric Jukebox. Lewis founded the company after he and his brother bought a Sonos system with a subscription music streaming service for his parents. His parents' reaction illustrated to him that there was a digital divide between older consumers and young consumers; from everything like using (and trusting) online payment processing to synching digital platforms and apps with their hardware like digital radios, laptops, and phones. It's possible this is true. After all, the over 35s are above average radio consumers. They have an established music listening behavior that, for some reason, is just not transferring to music streaming.
Will Stream. Eventually
Paradoxically, this is most likely due to the lack of digital maturity on the part of over 35s. As Carey (who at one stage consulted with European streaming behemoth Spotify) points out, "At one time a few years ago, over 35s made up around half of Spotify's user base." The fact they've been overtaken by the young 'uns is because Millennials have a much faster rate of adoption when it comes to tech.
For an industry that many have said is in decline, the prospect of the over 35s catching up and starting to spend more on music because of streaming services, is interesting. As a music fanatic friend pointed out to me, even in the heyday of CDs, the average consumer was probably only spending £50 – £60 a year on new music. Whereas now the average streaming service costs around £120 annually.
If you look at Sweden, the birthplace of Spotify, the market is now very mature with the adoption of streaming services. Consequently, the music industry economy there has doubled in a few short years," says Carey.
And don't forget those streaming compatible devices. The average Sonos system will set you back a couple of hundred quid. A price many older consumers are willing to pay for the type of audio quality they used to experience before lower quality MP3s dominated the market.
The Electric Jukebox gadget will play out of your TV, and Roberts radio has offered Spotify streaming on their DAB radios for a few years now. Volvo is rolling out the global integration of Spotify in all their cars as well. And of course, Apple Music plans to be, well, everywhere.
Sonos CEO, John MacFarlane, has predicted there will be a billion people paying for streaming music by 2021. Whether this prediction comes true or not, and whichever services and devices win or lose, one thing is clear – there's still a ripe pile of consumer cash available to grow the music industry.