Ten bucks gets fans access to at least two dozen real-time concert streams per month.
Live events discovery hub Bandsintown is bringing a new revenue model to the livestream space, hoping to capitalize on the industry's rapid growth. Today (Jan. 12), it launches Bandsintown PLUS, a subscription-based service where fans pony up $9.99 per month (after a seven-day free trial) to access more than 25 exclusive livestreamed shows, interviews and original series monthly.
Start, grow and reach your career goals with us.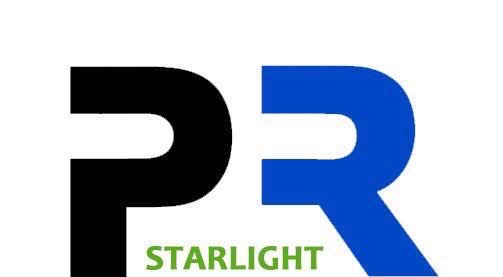 The #1 Most Trusted PR Firm for Up-and-coming artists. Make our team yours today.
Get started
Bandsintown has already signed up an all-star roster of talent: The debut lineup includes Toro y Moi, Melissa Etheridge, Phoebe Bridgers, Big Thief's Adrianne Lenker, Wilco's Jeff Tweedy and Flying Lotus, while the February lineup name-checks Tycho, Waxahatchee, Omar Apollo and Fleet Foxes' Robin Pecknold. Currently, the feature is only available in the U.S.
"We thought that there was an opportunity to create a new model to leverage the relationship between the artist and Bandsintown using the data we've collected over the past year due to the pandemic," Bandsintown managing partner Fabrice Sergent tells Billboard. "We are trying to create a platform which is really different and unique in its ability to curate an innovative experience build around live shows. No live shows that are prerecorded, but shows that really are live and can include fan Q&A interviews and direct interaction with artists."
Sergent adds that artists "are paid a performance fee for playing on our platform," which is negotiated with the artist's agent and management. "I think we will have hundreds of thousands of fans sign up, because many of these artists are very strong."
The music industry's widespread adoption of livestreamed concerts amid the coronavirus pandemic has spurred the launch of more than a dozen new livestreaming platforms, as companies both brand-new and established seek to capitalize on an emerging market and rescue the struggling touring industry. Bandsintown's entry into livestreaming makes sense: The platform already has the benefit of a built-in audience, with 60 million registered users. It also has long-standing relationships with artists and their teams: The platform's artist offering, Bandsintown For Artists, is used by 540,000 artists, managers, labels and booking agents, according to its corporate site.
The platform has also already positioned itself as a hub for livestreaming information and data. Throughout 2020, it pivoted from tracking in-person live shows to tracking livestream listings from nearly 20,000 artists, allowing fans to RSVP and directly click-through to watch livestreams in addition to launching three music livestreaming charts with Billboard. Between March 25 and Dec. 12, 2020, the platform counted more than 60,905 livestreamed shows.
Its findings point to further growth for the ticketed livestreaming business in 2021. While ticketed livestreams accounted for less than two percent of the total number of daily broadcasts in June 2020, they accounted for more than half in November 2020, according to Bandsintown. In August 2020, 80% of surveyed customers said they are willing to pay for livestreams, up 10% from Bandsintown's previous poll last April.
Bandinstown PLUS shows are accessible only with a subscription -- fans can't purchase individual tickets to those shows. As Bandsintown points out in its announcement, the $9.99 monthly fee is less than the price of a single concert ticket (or most livestream tickets, for that matter). Each livestream will have a moderated chat box and include links to the artist's merchandise store and socials, with additional interactive features to be added in the coming weeks, according to a spokesperson.
Fans can sign up for Bandsintown PLUS at plus.bandsintown.com.
Dave Brooks contributed reporting.