MACUNGIE, PA – If there's one thing that fans can be assured of when it comes to the new single from East Coast artist Polishaxe0, it's that there's a ton of energy.
Start, grow and reach your career goals with us.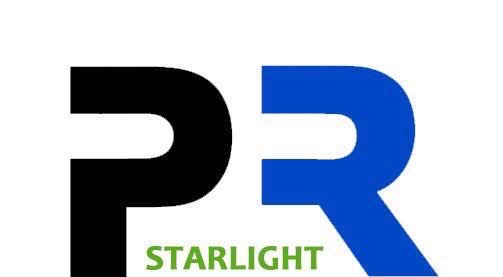 The #1 Most Trusted PR Firm for Up-and-coming artists. Make our team yours today.
Get started
That's the main vibe this young artist is bringing to his music these days, and it's that emotion that shows his growing maturity as an artist and his evolution as a musician since he first started about three months ago.
"Flow" is his latest single, which features an aggressive energy with a positive vibe. Polishaxe0 takes a New York Drill-type beat and pairs that with his positive energy for a track that is truly inspired. He's not just a monotone rapper or a one-trick pony when it comes to music, and this single is proof of that. And while it's still more of the same sound that fans have come to expect from him over the past year, it's a new take on that familiar vibe that he said audiences should expect from all of his songs going forward.
"In this song I'm explaining that you can show positivity in a more energized song that doesn't always have to be about violence or gangs or anything like that," Polishaxe0 said. "That positivity can be shown through a beat, in particular – a beat can do a lot for the energy of a song. I have always listened to and studied Rap music, and I tried to apply a good rhyme scheme on this song and pair it with what I've learned. Songwriting is probably my favorite thing to do. I feel like I could write 1,000 songs if I wanted to. I have ADHD and have so many thoughts in my head, and songwriting is my way of taking those thoughts and writing them down and sharing them with the world."
Polishaxe0 is a young man who has been the unfortunate victim of a lot of hate in his life. At 22 years old, this young Autistic artist from Pennsylvania has had to navigate some difficult relationships during his life, and music has long been an outlet for his jumbled-up emotions. He started rapping toward the end of 2019 though music has been a major part of his life for as long as he can remember. He said he wants to be known as an inspirational rapper who writes songs about getting through anxiety, depression, anti-bullying, autism, and other personal issues. His next single following "Flow" is a good example of that.
"It's going to be a song called 'Bullied' that will likely have a feature with another artist and should drop before the summer," he said. "When I was younger, I was always bullied and I decided to make a song about it. It has energy, too, but it's more about the positive energy of having a future and only moving up. It doesn't focus on the negative aggressive energy that comes from that pain."
To listen to Polishaxe0's music or to follow him on social media, please visit:
https://www.instagram.com/itspolishaxe0/
https://twitter.com/polishaxe0
https://www.facebook.com/Polishaxe0-100535808445676/
https://youtube.com/channel/UCHO8lCs8wJVMyPVmmtY893w
"Flow"
https://open.spotify.com/track/3Pek2EccWDfNHxM4czlgjk?si=_atHyzQES4qFK492k8XJsg