Cuban Rain is more than a rapper. He's more than a writer and more than a director. Even more than an entrepreneur… Cuban Rain is a polymath; his accomplishments span a variety of different fields. The cover art for his latest album New God calls to mind Michaelangelo's The Creation of Man. "My earlier material was all different styles," said Cuban Rain. "But I'm musically very versatile. I felt like this album was anointed or blessed by God. I was touched by God to release it."
Start, grow and reach your career goals with us.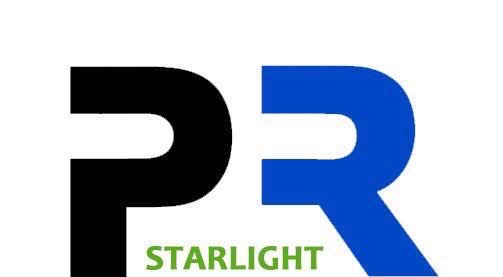 The #1 Most Trusted PR Firm for Up-and-coming artists. Make our team yours today.
Get started
Captivated by music at the age of 7, Cuban Rain recalls how his brothers influenced him. "I was just watching my brothers and following in their footsteps," he said. "I went through some hard times in my 20s. But at 28, I was able to save up enough money to pay for my studio time." Prior to launching his music career, Cuban Rain worked in both the medical and the security industries. In his spare time, he found intern positions that allowed him ground-floor access into the music business. "I've done a lot of promoting for labels," he explained. "Bad Boy Records' street team, G Unit's street team… That put me in touch with the likes of Slim Thug and Big Tuck."
Not content to let life pass him by, Cuban Rain keeps his musical craft sharp with a daily regimen. "I look at my recording as everyday work," he said. "I have been recording nearly every day for the last 3 years. I never want to let more than maybe 3 or 4 days go by without recording." Cuban Rain credits his time volunteering with street teams as critical to his success. "I learned that it takes hard work to get anywhere in any company," he said. "You gotta be goal-oriented. You have to know what you want. I always wanted to be the artist, the producer, and the label owner. To get there, I never stopped learning."
Cuban Rain doesn't limit his artistic assets to music. He also owns 6 Vision Productions, a video production company, as well as a record label called Yasah Entertainment. "I wanted to take care of the video side, so we started a production company. I also write and direct short films." Cuban Rain has several film and television projects in the works. "I have a short film called Necro, which will be released soon. I'm also working on a reality TV series called Making It Dallas, which follows young artists competing for a recording contract."
Never comfortable being still, Cuban Rain is always working and constantly making art. His next album will be a companion soundtrack to a film. "I have a lot of material coming up in '21. Stay posted. You'll see my work. I won't be so in the background."
Stream Cuban Rain's New God and follow his social media channels for more information.
https://www.instagram.com/kingyasah/
https://www.facebook.com/solomonrainyasah
https://twitter.com/KingYasah
https://www.youtube.com/playlist?list=OLAK5uy_kaBHzx2hgPbGPGdksnZKWYHh63jwDUuZ8