Warner Music Group's double-digit revenue growth coincided with streaming becoming the main source of revenue -- from any source -- in its recorded music division, the company announced Friday morning in its earnings release for the quarter ended March 31. As CEO Stephen Cooper noted in a statement, "this new milestone comes only four quarters after our streaming revenue first topped our download revenue."
Start, grow and reach your career goals with us.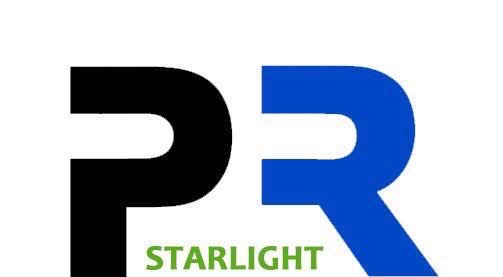 The #1 Most Trusted PR Firm for Up-and-coming artists. Make our team yours today.
Get started
Across all divisions, revenue grew 13.4 percent to $745 million on a constant currency basis or 10.0 percent when currency exchange fluctuations were taken into account. Net income was down slightly to $12 million.
Calling from China, Cooper emphasized the growth in international markets. Asia up 17 percent, Latin America up 17 percent and Europe up 12 percent. "We continue to believe these regions have huge potential, and we are exploring other growth opportunities," he said.
The continued rise of streaming services was the key takeaway from Warner's strong quarter. Digital revenue grew 25.0 percent at constant currency or 21.2 percent as reported, nearly matching the previous quarter's 25.2 percent growth at constant currency. Back in February, Warner noted streaming was driving digital gains and was "on a trajectory" to become its largest revenue source.
"This rapid transformation is evidence of our ability to sign, develop and market artists that thrive in the streaming world," Cooper said during Friday morning's earnings call. "Reaching these achievements is made possible by healthy macro trends in the recorded music industry, as well as tireless execution by our global operators."
The global record business is going through the same transition — albeit more slowly than Warner's quick pace. Global streaming revenue rose 45.2 percent o $2.9 billion, according to the IFPI. Subscription services, not ad-supported streaming, were behind last year's gains. The number of subscribers to services like Spotify and Apple Music rose 66 percent to 68 million.
The story elsewhere in the company reflected the broader changes from changing consumer behavior and preferences. Sales of physical product, surprisingly strong given the quick transition to streaming, declined just 4 percent. In the publishing division, mechanical revenue declined 15 percent and performance revenue was flat.
The announcement of Warner's streaming milestone came the day after the BPI announced new figures about the "value gap," the term given by the music industry for the disparity between the growth rates of streaming activity and ad-supported streaming revenue. Speaking at Canadian Music Week, BPI chief executive Geoff Taylor said the number of music video streams in the U.K. almost doubled while revenue from those services rose just half a percent.
Although not singled out by name, YouTube is the main target of these complaints. The music industry is arguing the protections, called "safe harbors," granted to user-generated videos of services like YouTube to monetize some videos that aren't matched to the copyright holders. There are also complaints the mere existence of safe harbor protections put labels and publishers in a disadvantage when negotiating royalty rates. "The rising flow of royalties that should be nurturing artists and labels has slowed to a trickle, as platforms that rely on safe harbours use consumer demand for our music to grow their own businesses at the expense of creators," Taylor said.
Cooper chimed in on the issue, too. "We fully support this unified movement to clarify copyright legislation around so-called 'safe harbors' in order to create the conditions necessary for the improved monetization of music," he said. "It is imperative that we ensure a fairer correlation between the massive consumption of music via services built around user-uploaded content and the value generated for artists, songwriters and rightsholders."
Starlight PR is the Music Industry's #1 PR Firm. Now serving over 75% of independent artists. See our Premium PR and Marketing Campaigns.