Start, grow and reach your career goals with us.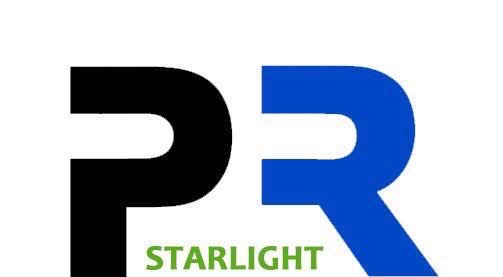 The #1 Most Trusted PR Firm for Up-and-coming artists. Make our team yours today.
Get started
It's been a widely successful year for Lyor Cohen, as the 300 Entertainment founder has garnered a strong lineup of hip-hop artists, on top of recently being named the head of global music for YouTube. The industry executive is continuing to push his huge impact on music culture, all while balancing the many hats of his veteran career.
Cohen spoke during the 2016 Revolt Music Conference on Saturday (October 15), where he offered words of wisdom, answers and pieces of advice to rising executives and artists. Moderated by his close friend and colleague Andre Harrell, here's what we learned from Cohen's panel at RMC:
On his first job in the business:
After earning a degree in international finance and marketing, he got a "miserable" job with the National Bank of Israel, thanks to his mother. Cohen revealed that he eventually linked up with his friends to throw parties, but desired to put a unique twist on their marketing.
"I just found love with the energy. It was really remarkable for me," he said of his first taste of hip-hop. Eventually, he started bringing rappers out west from New York to come to his after parties, and things took off.
On being Run-D.M.C.'s road manager:
During his first few days at his new job for Russell Simmons' Rush company, Cohen noticed an anxious vibe around the office. It turns out, Run-D.M.C.'s road manager was on a binge, and nowhere to be found. Cohen said he stepped up to the plate to bring them to London. "I was their road manager for the next 3.5 years," he said.
"Jam Master Jay was the most focused," he shared. "Joe was certainly the most inspiration. D was the attention to the details. But Jay was so curious."
When Cohen arrived with the veteran rap group to their destinations, Run and D.M.C. would go straight to their hotel room, while JMJ would be eager to check out the different cities. "There's not a day goes by that I don't miss him," he said of the late legend.
On being left by the Beastie Boys:
Speaking about working with the Beastie Boys, Cohen said it was "painful" when they left the label after selling 10 million records. "It was hard to recover from that," he said, "but fortunately, we did and we kept moving. We'll never make those mistakes again."
On Russell Simmons' advice before leaving Def Jam:
As Uncle Rush was getting ready to step away from the label he founded, he left Cohen with some words of wisdom for how to handle the company: "Just hire people smarter and better than you are, and you'll be OK." He said Kevin Liles put the company on his back, and helped it grow better.
On Jay-Z trying to steal a record from him:
Jay-Z and Roc-A-Fella offered Kevin Liles money for records. Even though he eventually ended up signing up to the label in 1996, Cohen's first interactions with Jay-Z and his Roc-A-Fella imprint were not so positive on a business front. "They tried to jock the Foxy Brown record from me, and I wasn't having it," he explained.
On firing people:
Cohen shared that he hates firing people, and that he went into depression after feeling like he negatively impacted people's lives. "I hoped to make people so upset with me that they would leave. I had to learn to let people go in dignity," he explained. Fortunately, he said he's learned to deal with the confrontation in a healthier way.
On starting a label now:
Speaking about the differences between 300 and other labels, he revealed, "We're just so truthful and honest with each other." He said a focused label has a tight, close family with its artists. He encouraged attendees and viewers to start their own label, saying it's the best time possible for that type of investment. He advised, "You can make a real fortunate right now. This is the best environment to start a recording business that I've ever seen in my life."
And, his final words of wisdom:
After nearly an hour of dropping gems, Cohen finished his keynote talk with his favorite Bob Dylan quote, stating, "If you're not busy being born, than you're dying." And, he advised attendees to "have a healthy fear of excitement."
The Music Industry's #1 PR firm. Get an exclusive interview and feature in The Source Magazine, Hip Hop Weekly, 2dopeBoyz, Live Radio interviews and more. For Artist who want The Real Thing Try our "4 Weeks Premium PR Campaign" Today.